Christmas on the Farm coming December 1st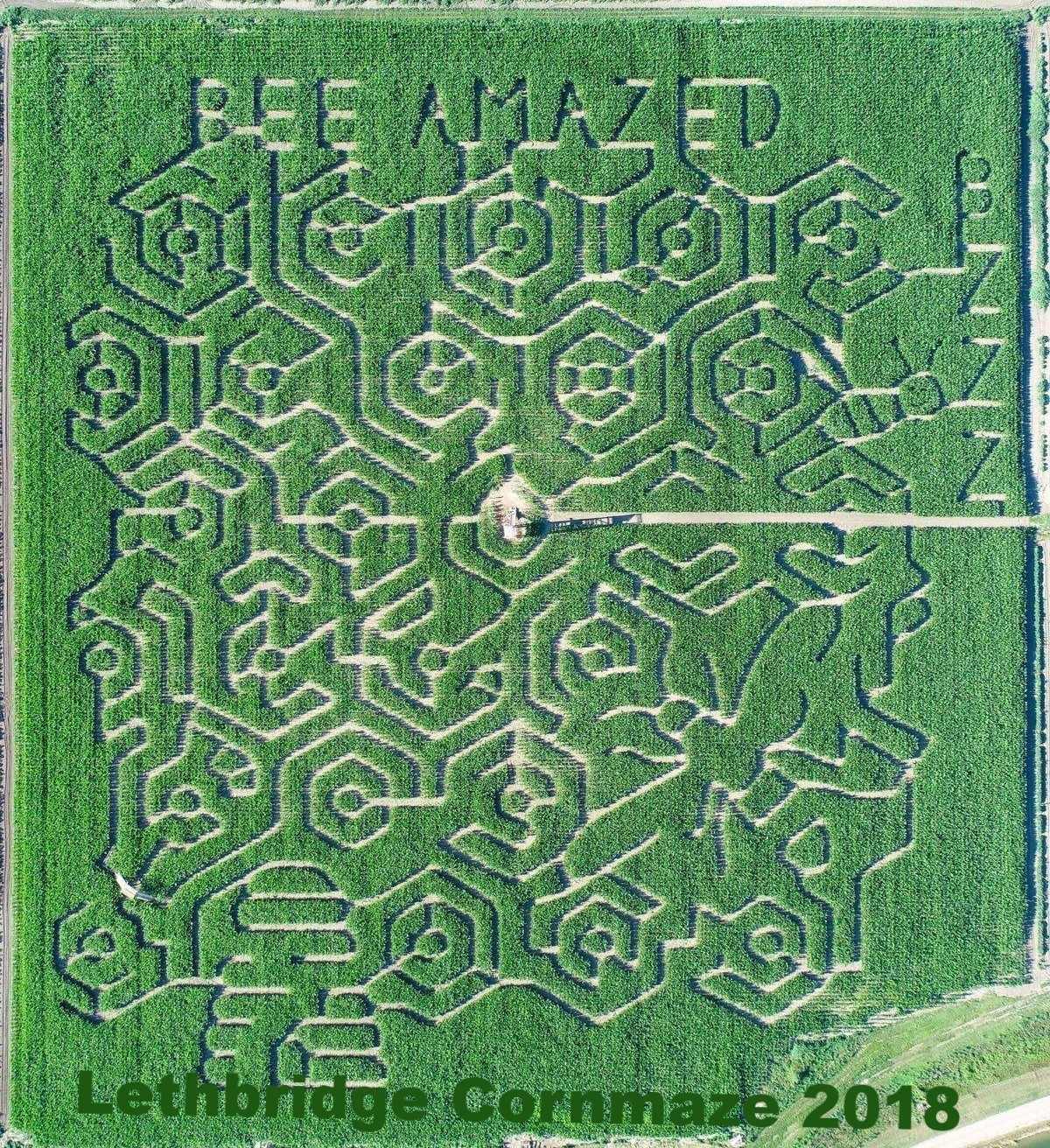 The corn maze is closed for this season. We will be open for Christmas on the Farm in December, every Thursday, Friday and Saturday from 5:30 pm till 9 pm.
With corn everywhere, way above your "ears", you may find yourself:
Navigating your way through our Big Maze

Testing your knowledge in our Trivia Maze

Searching through our Scavenger Maze
Spend anywhere between 20 minutes to 2 hours to find your way through the 4 different mazes. If you really get lost, do not despair, we will be harvesting in November.
Get Lost in This Year's Corn Maze
Image courtesy of our sponsor AJM Seeds